Your children are the most important part of your life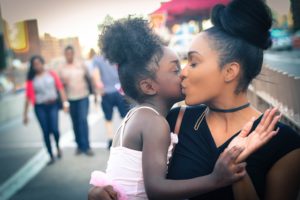 Litigation involving issues of child custody can be extremely emotional and stressful for most parents. If you are seeking a divorce or separation and have children, you should always seek legal advice to learn about your parental rights. This is true even if you have made an agreement regarding custody with your spouse. Many times, parents will reach a verbal agreement regarding visitation; however, all agreements must be in writing and filed with the court to protect your parental rights.
In every case involving children, both legal custody and physical custody of the child must be determined.
Mary Beth has vast experience in negotiating and litigating custody issues successfully for her clients and their children.
Types of custody arrangements
---
Legal custody
Legal custody of a child gives the parent the right and obligation to make decisions about a child's upbringing. For example, decisions regarding schooling, religion, medical and dental care are made by a parent with legal custody. Many parents choose to share joint legal custody, giving both parents the right and obligation to make the important legal decisions regarding their children.
---
Physical Custody
Physical custody is the right of a parent to have a child live with them or to have visitation. In California, a parent may request sole physical custody or joint physical custody. The standard for determining physical custody is initially determined by what is in the "best interest of the child." Joint physical custody is usually preferred when there is no evidence of physical violence, drug or alcohol abuse, or other behaviors or conditions that would render a parent unfit.
---
Joint Custody
Joint Custody generally means that the child will live with one parent (custodial parent), and the other parent (non-custodial parent) will have a generous visitation schedule. Joint custody has the advantages of assuring the children frequent and continuing contact and involvement with both parents.
---
Sole Custody
Sole custody means that the custodial parent has sole physical custody and usually sole legal custody of a child. Depending on the reasons for granting sole custody to one parent, the non-custodial parent may or may not be given visitation. In some cases where a parent is unfit or lacking in parental skills, the court may order the unfit parent to attend parenting classes. In the event a parent has lost custody of a child, reunification (through therapy, supervised visitation or meeting the child in a comfortable setting) is recommended to reunite the child and parent and establish a visitation plan.
---
Modification of Child Custody
Child custody may be modified by showing a "change of circumstance" in respect to the current custody order. While every case is unique, common "changes of circumstances" warranting a modification of child custody are: physical and/or emotional abuse, drug or alcohol abuse, or mental illness of either parent. It is important to remember that any change in custody will effect a change in child support.
In all custody and visitation cases, California law requires both parents to attend court ordered mediation to discuss possible resolution of the custody issues prior to a court hearing.
---
Court Ordered Mediation
Any time one parent is requesting the court to decide an issue involving child custody, the court requires both parents to attend mediation with a court certified therapist.